The Juries of the 9th Friss Hús
Meet the jury members of the Hungarian and International competition programme of the 9th Friss Hús Short Film Festival!
HUNGARIAN COMPETITION
Singer-actress Bori Péterfy's career began at the beginning of the 1990's in Budapest, where she was a member of the popular alternative theatre scene. After being part of Avisura, Pintér Béla Company and the Krétakör Theatre, she became part of the National Theatre under the direction of Róbert Alföldi. Ever since, she is a freelancer, she currently plays at the Katona József Theatre, the Proton Theatre, at the Orlai production and in the Átrium. For her performance in Polygamy and Sunstroke in 2010, she received the award for best supporting actress from film critics. She also played a lead role in HBO's In Treatment.
Slovenian born Olmo Omerzu made his first steps in film making during his studies at FAMU film school in Prague about 10 years ago. His first two films premiered at no less than Berlinale and San Sebastian film festivals, while his third feature, Winter Flies, landed him the best director award at Karlovy Vary International Film Festival in 2018, 6x wins at Czech Lions film awards, and a selection at Toronto IFF 2018. Olmo's films explore human nature and family relationships, and people trapped in their own expectations of themselves.
Gábor Reisz' 2014 diploma film, For Some Inexplicable Reason, was selected to numerous film festivals and was one of the most viewed films that year in hungarian cinemas. His second feature, Bad Poems, which he wrote at the Residence of the Cannes Film Festival, was awarded in four categories at the 2019 Hungarian Film Award.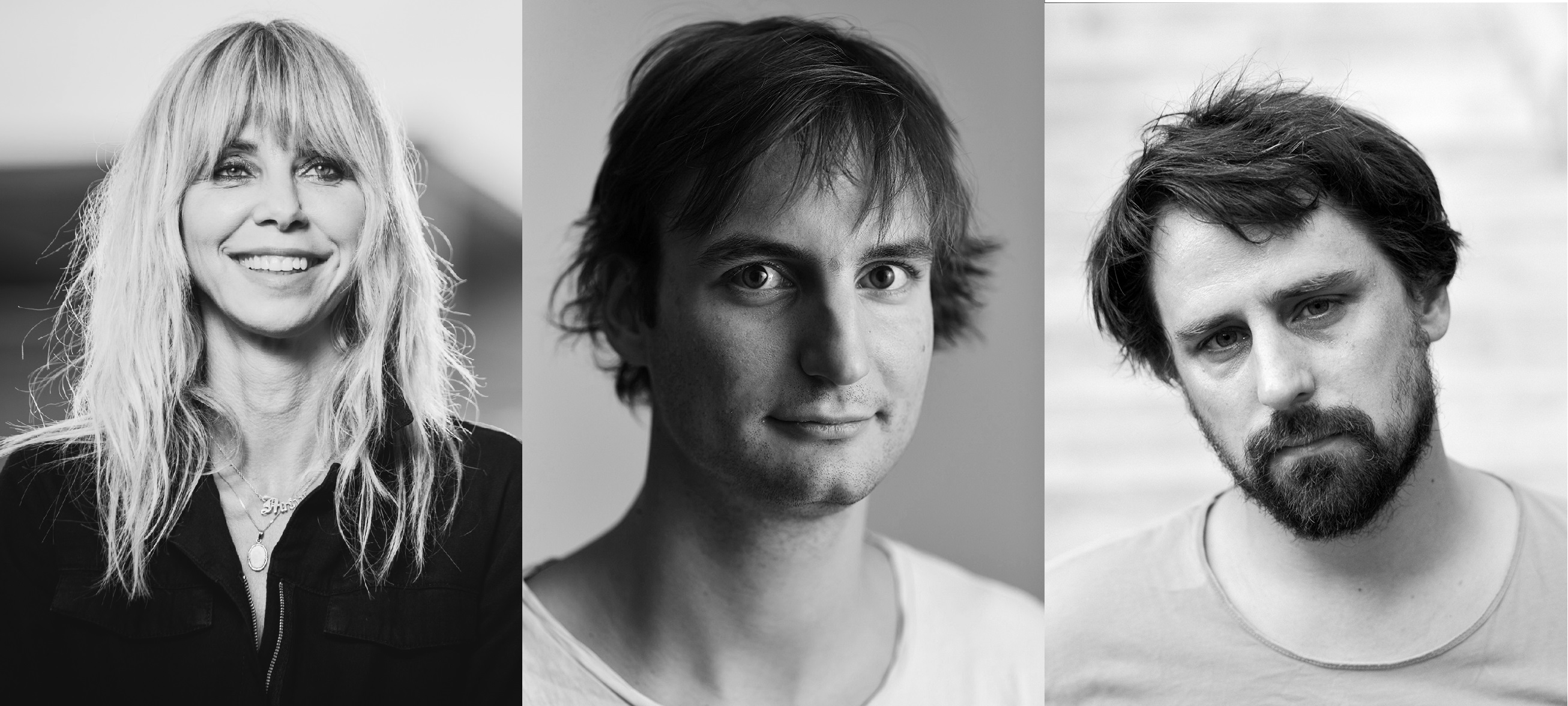 Bori Péterfy, Olmo Omerzu and Gábor Reisz
INTERNATIONAL COMPETITION
The EFA nominated producer is the founder and owner of Éclipse Film, an independent film production company founded in 2011. She develops and produces films on an international level for more than ten years. Films produced by her, as A Woman Captured, Easy Lessons, or The Next Guardian were screened, nominated, and awarded at festivals like EFA, SUNDANCE, IDFA, LOCARNO, DOK Leipzig, Hot Docs, Sheffield, or Sarajevo IFF. Since 2013 she teaches at the University of Theatre and Film Arts in Documentary MA studies and is a doctoral student there. In 2019 she was selected to Producers on the Move in Cannes. She is EURODOC and an EAVE graduate. She is an organizer of DunaDOCK Master Class & Pitching series, member of DAE, of the Hungarian and of the European Film Academy.
Fanni Szilagyi graduated at the University of Theatre and Film Arts Budapest as cinematographer in 2013, and obtained her Master's degree as a film director. In 2015 she won the Best Hungarian Short Film Award for The End of Puberty at the Friss Hús Film Festival. This film was in competition in Toronto TIFF. In 2016 she won the Hungarian Film Critics' Award. Her short films were in competition of several European film festivals and overseas. She has directed two Hungarian tv series in 2019. Her first feature film is currently in post-production.
Igor Prassel was born in 1971 in the Slovenian coast town Koper. From 2002 he is running a monthly series devoted to animated film at the Slovenian Cinematheque, where he is currently working as film curator. He served as jury and program selection member at important international animation and short film festivals around the world. From 2010 he is lecturing on the history and theory of animation film at the University in Nova Gorica. In 2012 the Slovenian Cinematheque published his book "The Filmography of Slovene Animated Film 1952 – 2012". In 2004 he founded the International Animation Film Festival Animateka, where he is since the artistic director.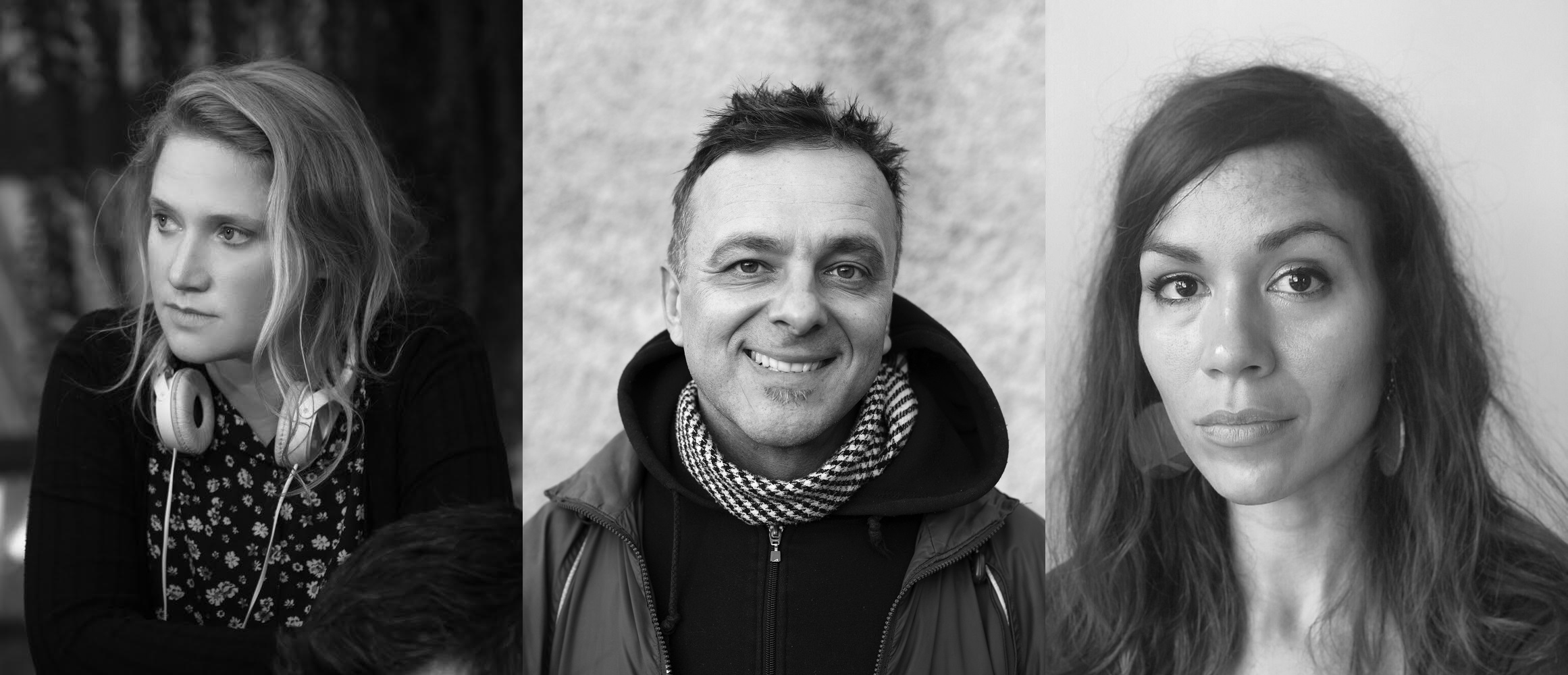 Fanni Szilágyi, Igor Prassel and Julianna Ugrin