Daazo.com organises Friss Hús Budapest International Short Film Festival again in the spring of 2019. The event will take place at Toldi Cinema between the 25th and 31st of March 2019.
There are in total 29 Hungarian films in the official selection and for 17 directors, this will be their debut at Friss Hús. Short film lovers will be able to watch a total of 478 minutes, organised in six different blocks. More information about the Hungarian selection can be found here.
The organisers came up with names for the different blocks of the international competition, to help the audience with their choice. The three blocks feature a total of 17 different short films.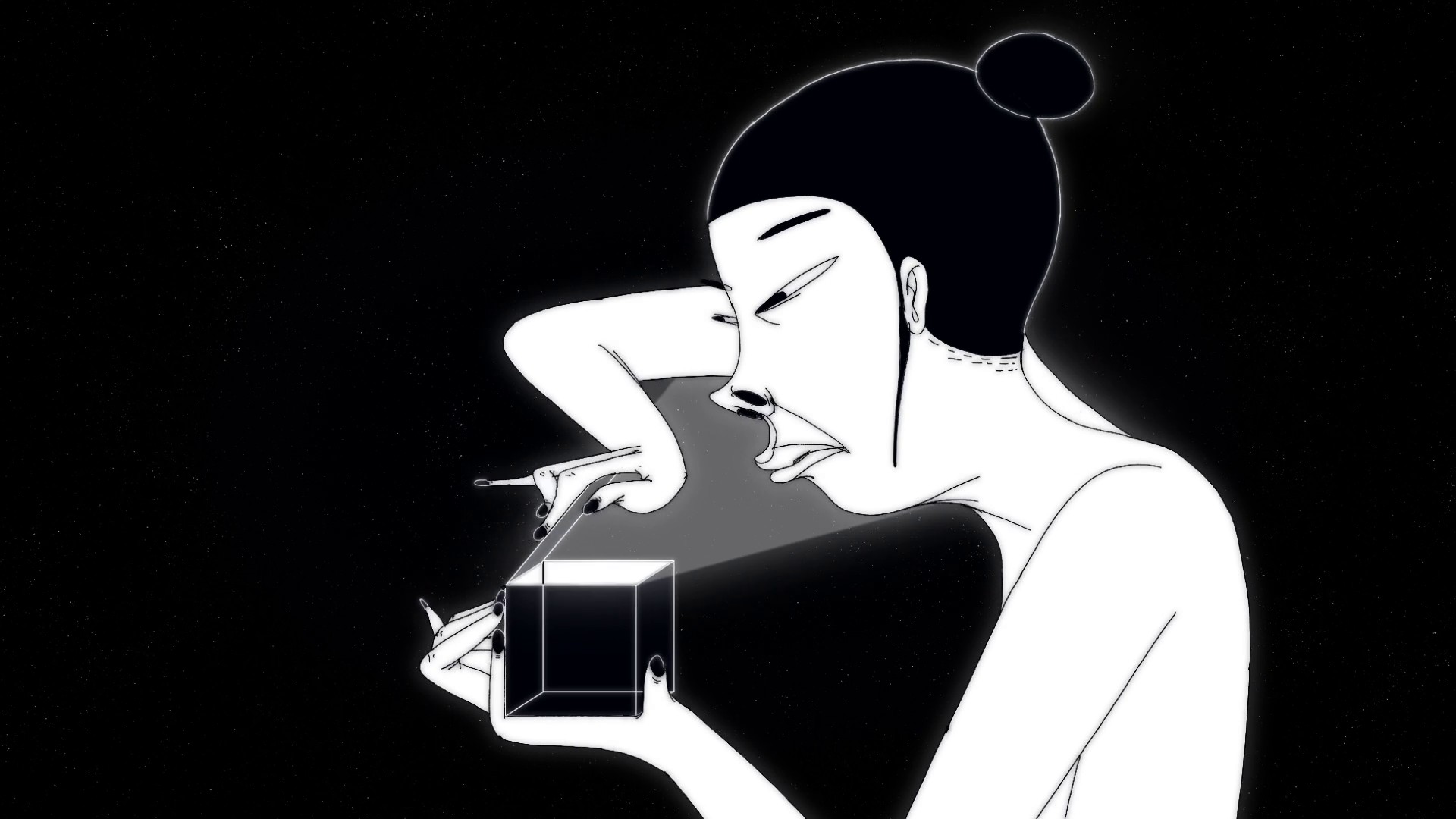 Martina Scarpelli:

 

Egg
The Deep Water section is not all about poolsides and beaches: one of last year's most celebrated animations, Egg, the story of women battling anorexia, is part of this block. Two excellent shorts from this years' Berlinale, The Golden Legend and Watermelon Juice will also appear in this section, both arriving from Spain to Budapest.
Three out of the five shorts from the Perspectives section are animations, like Untravel, a Serbian-Slovak co-production which began its successful international circuit at the 2018 Berlinale Generation selection. One of the most exciting films of the section is The Thief by 23-year-old Swiss talent Flurin Giger, which premiered at the 57th Critic's Week in Cannes.
The Year of Families showcases shorts about family relations and conflicts. The Orphan a Brazilian short about the umpteenth adoption of a young boy premiered in Cannes last year at the Director's Fortnight. This sections also features Quiet Land, Good People from Switzerland, the story of a nationalist politician who finds herself in an unpleasant situation because of her son.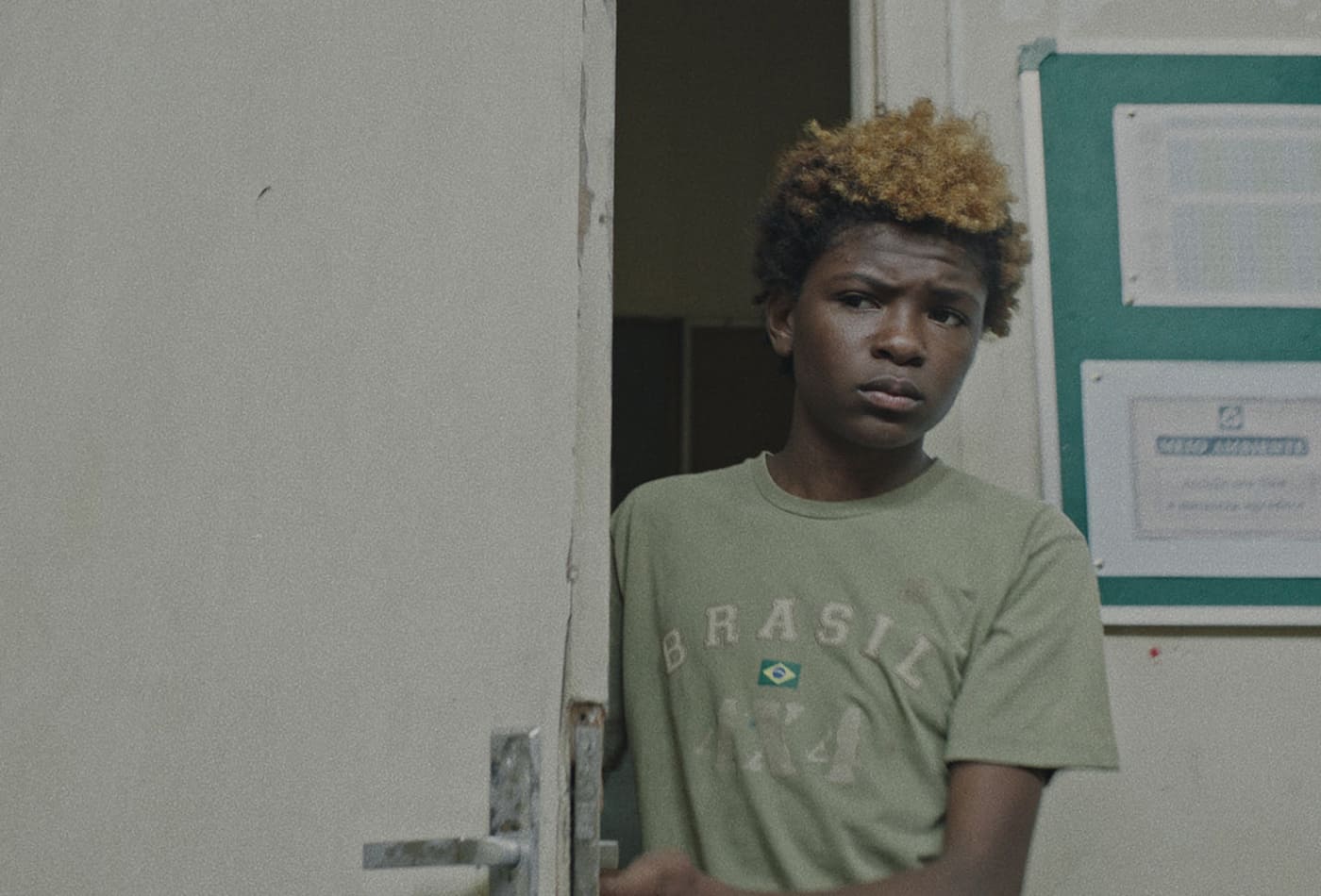 Carolina Markowicz:

 

The Orphan (O órfão)
Returning to the festival this year are the two special sections introduced in 2018, Friss Hús #QUEER and Friss Hús @MIDNIGHT.
So many good LGBTQ themed films made the cut this year, that the organisers decided to dedicate not one but two blocks to the queer thematic. Next, to Friss Hús #QUEER, a new block called  Friss Hús #QUEER Extra – Girls' Night Out will be introduced. 
QUEER features a Chinese, a Slovenian and a Swedish film next to two sexually charged Israeli shorts, from which one, Rubber Dolphin, premiered in Cannes. #QUEER Extra – Girls' Night Out focuses on five exciting lesbian-themed shorts. Probably the most interesting short film from this section in terms of form is Three Centimetres, which debuted at Berlinale, a story taking place on a Ferris wheel, shot in one take, told by a Lebanese director who studied in London.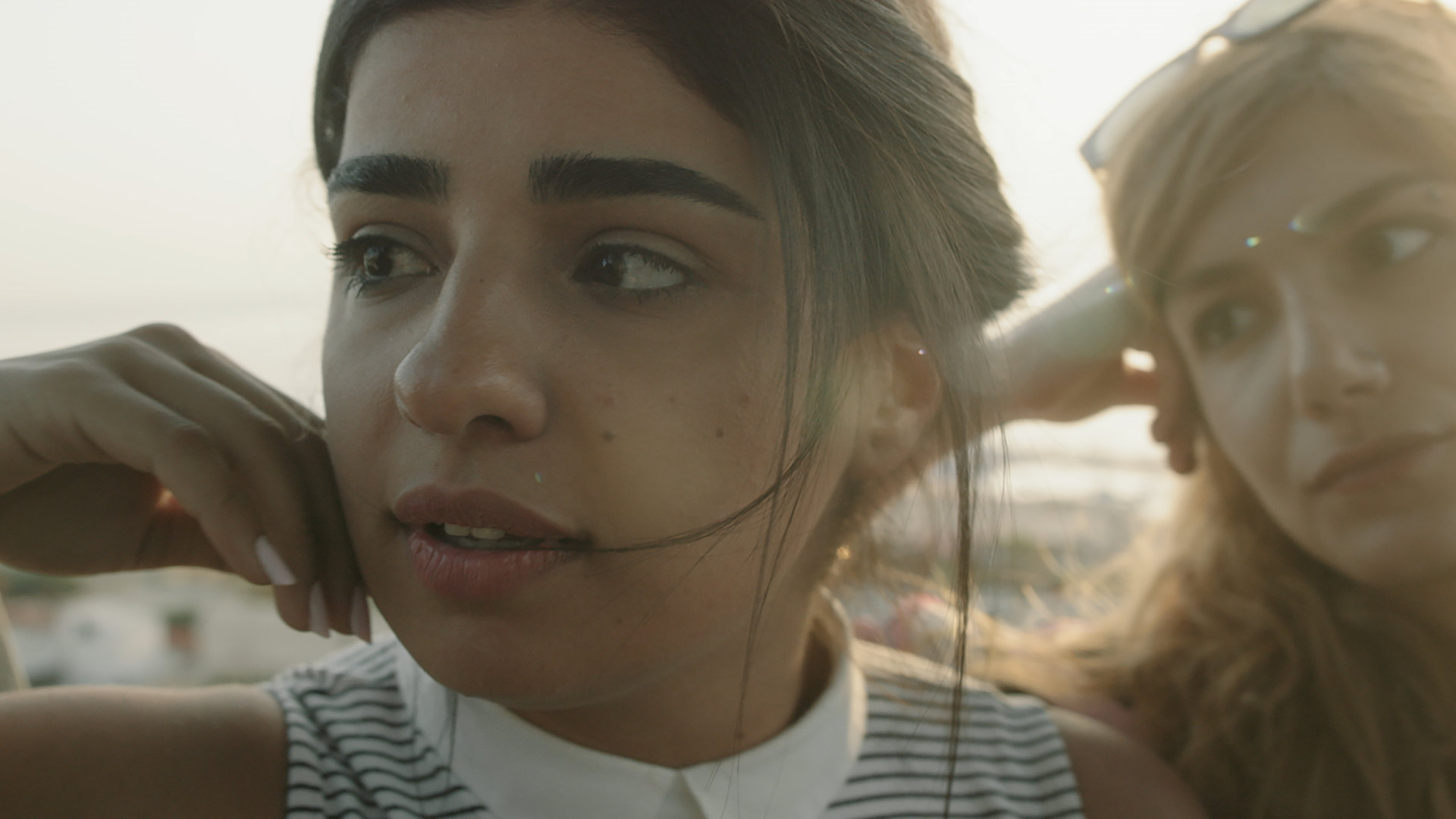 Lara Zeidan:

 

Three Centimetres
The organisers didn't forget about their thrill-loving audience and selected seven terrifying shorts. They guarantee some screams in the audience, but fear not: they have hidden at least one horror-comedy in this section to ease the tension.
The festival also wants to welcome the enthusiasts of French culture, where this year two French-language blocks will be projected the French Kiss section and the Cake & Co. section for animation shorts.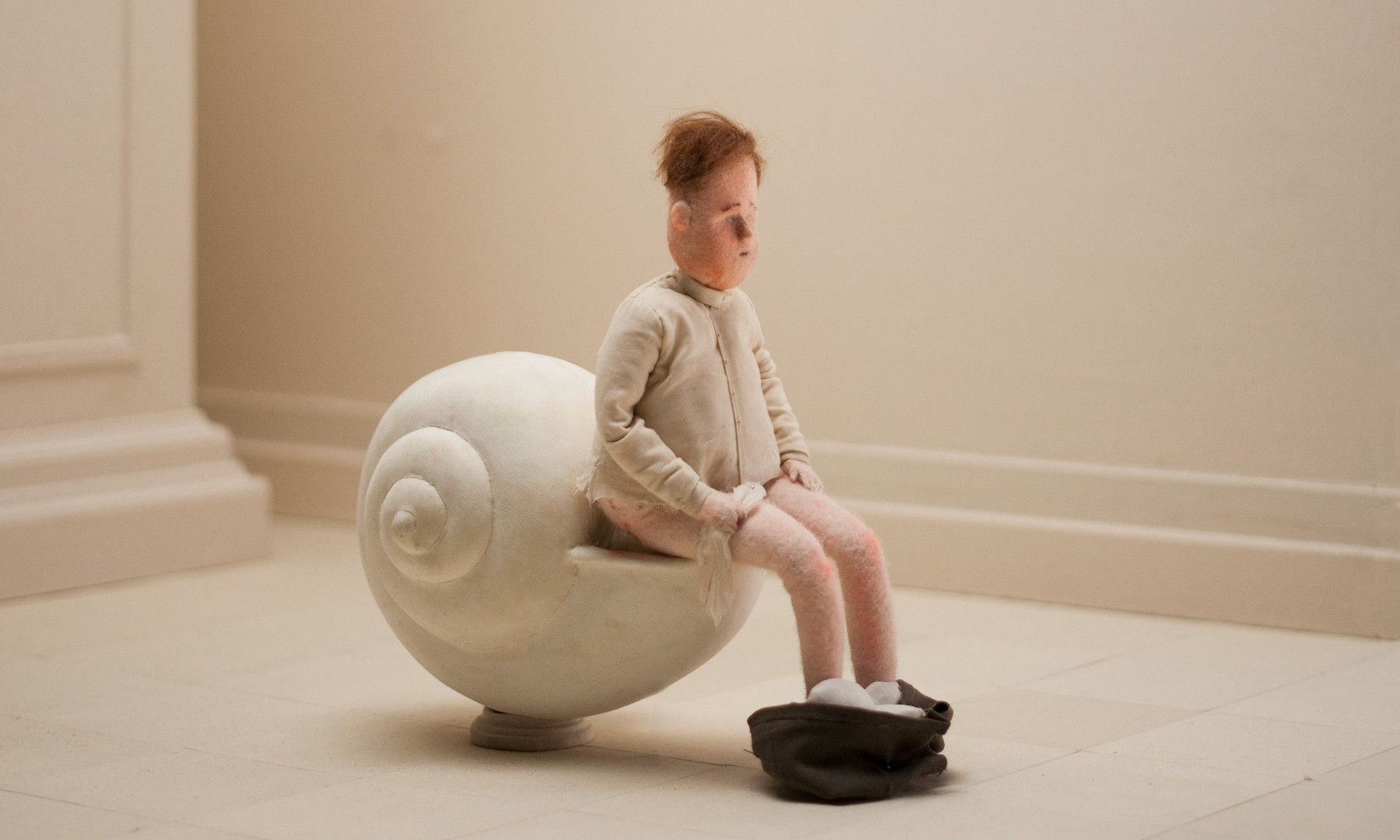 Emma De Swaef, Marc James Roels:

 

This Magnificent Cake! (Ce magnifique gâteau!)
Important information: all shorts in the International, Queer, Midnight and French selection will be screened in their original language, with English subtitles, and without Hungarian subtitles.
Last years' winner movies will screen in the Best of Friss Hús 2018 section. Friss Hús has a special selection for each age, for example, Friss Hús Senior for the older generations and Friss Hús Kids for the youngest ones, a selection of ten high-quality children's movie.
PROGRAMME OF THE INTERNATIONAL SELECTION
Deep Water block:
Aquarium / Aquarium (r.: Lorenzo Puntoni) 15'
Cosa Mentale / Cost Mental (r.: William Laboury) 21'
Egg (r.: Martina Scarpelli) 12'
Hybrids (r.: Florian Brauch, Matthieu Pujol, Kim Tailhades, Yohan Thireau, Romain Thirion) 6'
Leyenda dorada / The Golden Legend (r.: Chema García Ibarra, Ion de Sosa) 11'
Suc de síndria / Watermelon Juice (r.: Irene Moray) 22'
Perspectives block:
Bloiestraat 11 (r.: Nienke Deutz) 10'
Fest (r.: Nikita Diakur) 3'
Magic Alps (r.: Andrea Brusa, Marco Scotuzzi) 15'
Neputovanja / Untravel (r.: Ana Nedeljković, Nikola Majdak Jr.) 9'
Schächer / The Thief (r.: Flurin Giger) 30'
Sjaaks vrouw is dood, dus hij moet iets zeggen / Sjaak's Wife Died so He Has to Say Something (r.: Eva M.C. Zanen) 12'
The Year of Families block:
Je sors acheter des cigarettes / I'm Going Out For Cigarettes(r.: Osman Cerfon) 14'
Maja (r.: Marijana Jankovic) 22'
Mesle Bache Adam / Like A Good Kid (r.: Arian Vazirdaftari) 20'
O Órfão / The Orphan (r.: Carolina Markowicz) 15'
Stilles Land, gutes Land / Quiet Land, Good People (r.: Johannes Bachmann) 25'
PROGRAMME OF FRISS HÚS #QUEER
Friss Hús #QUEER
Dolfin Megumi / Rubber Dolphin (r.: Ori Aharon) 28'
Gu Lou Xi / The Drum Tower (r.: Popo Fan) 18'
Po gladini / Skipping Stones (r.: Blaž Slana) 19'
Sova över / Sleepover (r.: Jimi Vall Peterson) 9'
Tikva / Hope (r.: Etamar Kadusheviz) 14'
Friss Hús #QUEER Extra – Girls' Night Out
Brak / Whole (r.: Slava Doytcheva) 21'
Michtav Ahava Lame'm Sheli / The Love Letter (r.: Atara Frish) 19'
Talatat santaymtr / Three Centimetres (r.: Lara Zeidan) 9'
The Morning After (r.: Lauren Minnerath) 13'
Vidi ja ti nea / Would You Look at Her (r.: Goran Stolevski) 18'
Programme of Friss Hús @MIDNIGHT:    
Acide / Acid (r.: Just Philippot) 17'
Baghead (r.: Alberto Corredor) 15'                
Déjà vu / Deja Vu (r.: Olivier Labonte LeMoyne) 9'
Homesick (r.: Samuel Goodwin) 12'
The Blue Door (r.: Paul Taylor) 9'                    
The Whistler (r.: Jennifer Nicole Stang) 11'
We Summoned a Demon (r.: Chris McInroy) 6'
FRENCH SHORTS
French Kiss block:
Inlove (r.: Jérémie Lopez, Alexis Lopez) 7'
La Persistente (r.: Camille Lugan) 21'
LOVE (r.: Réka Bucsi) 14'
Pauline asservie / Pauline Enslaved (r.: Charline Bourgeois-Tacquet) 24'
Personne ne s'aimera jamais comme on s'aime / There's No Love Stronger Than Ours (r.: Laure Bourdon Zarader) 13'
Cake & Co. animation block:
Tempête sur anorak / Storm Hits Jacket (r.: Paul Cabon) 14'
La chute / The Fall (r.: Boris Labbé) 14'
Plein Eté / High Summer (r.: Josselin Facon) 6'
Ce magnifique gâteau! / This Magnificent Cake (r.: Emma De Swaef, Marc James Roels) 44'